Wood Burning & Multifuel Stoves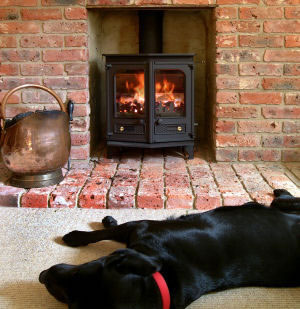 Eco Flame are specialists in woodburning and multifuel stoves. Whether you require a stove to heat a single room or as an integral part of your central heating and hot water system, we can design, supply and install the right system for you.
Why do people install wood burning or multifuel stoves?
There are many reasons people choose to have a stove. Whether it be the environment, to reduce heating costs or for that warm cosy feeling of a fire. Whatever the reason, once you've own a stove you, or your pets, will never want to be without one.
At Eco Flame we are not tied to certain makes of stoves, we are proud of our reputation for supplying the right make, size and type of stove that suits you and your property and installing it professionally.
Have you got a question? Check out our Frequently Asked Questions area.